Dog or Monkey - "Ear edition"
A downloadable game for Windows and macOS
A game made for the Zero Hour Jam 2019, crafted by a team of 9 ! But we cheated : the team started at 2:00 am and finished à 2:30 am. Ouch !

We took our inspiration from this fictional game cover :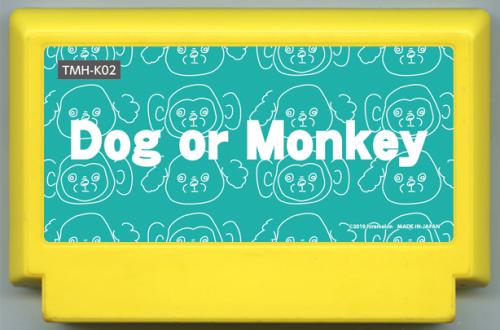 A fictional game cover : " Dog or Monkey"
Google translates the text as follows :

"Dog or monkey
Takayo Mayo | Town magazine editorial department

The long-awaited new sense omission is here! Let's instantly determine whether the "face" falling toward the "ear spot" where the dog's ears and monkey's ears await is the dog or monkey, and apply the correct ears. The second installment of the "or" series following "Cat or Fish". Equipped with "MIX face mode"."
What kind of game can we make with that ? It is up to you to discover ....

(We took part of the local Zero Hour Jam organised by HitboxMakers )
Post Compo Warning : the post compo version has been made with 6 extra hours...

Download
Install instructions
Compo version : It requires powerpoint, or something similar to be played.